Consumers can track the back story of their Icebreaker product through a portal on the company's homepage.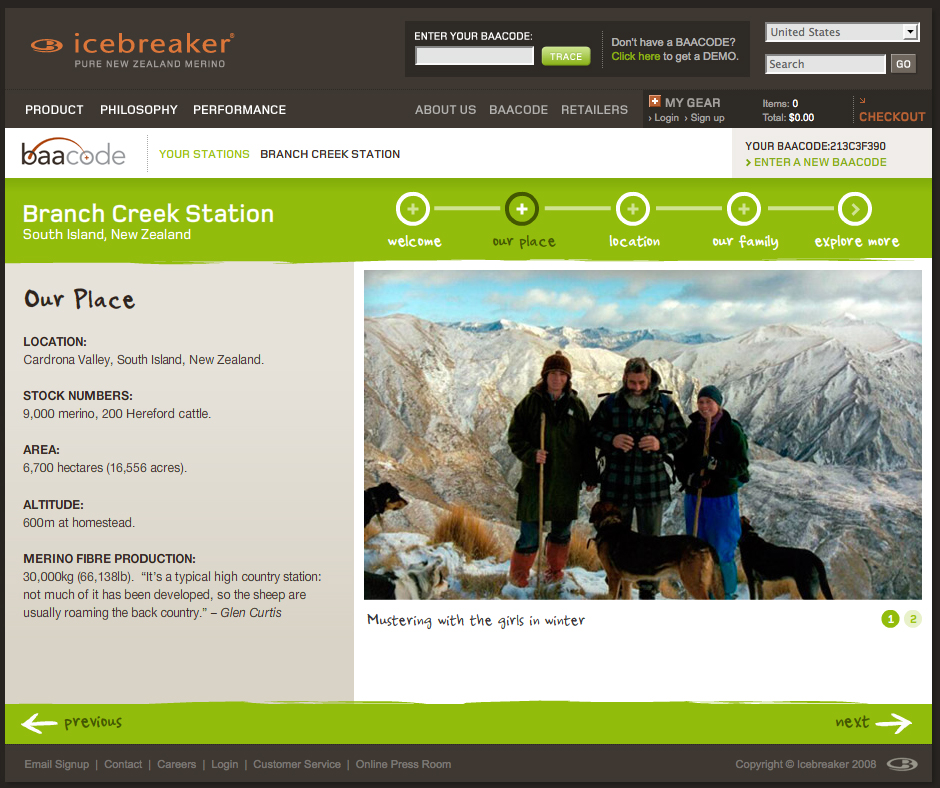 Entering a 'baacode' reveals pictures and video clips of the people that raise the sheep and the place they roam.
The information for the sample code paints only a picture around the actual beast (sheep) that the wool fibers come from – not the full production cycle or other components of the clothing. But it's a good start and an intriguing, at least partially interactive space.
It's great to offer a sample code, but it would be even better to further incorporate the theme of transparency into the application by opening up the archives so that anyone perusing the website can see details behind all the products. (Only having viewed one sample location upon many visits, I'm also skeptical about how many different stories are actually covered in the online application).
The concept is ripe with potential to give the consumer cues to the product's backstory at point-of-sale.
http://backgroundstories.com/wp-content/uploads/2008/10/baacode_ourplace.jpg
788
940
admin
http://backgroundstories.com/wp-content/uploads/2016/03/BackgroundStories_logo_grey-300x124.gif
admin
2008-10-22 21:18:47
2017-01-10 17:37:02
Ba Baa Baacode