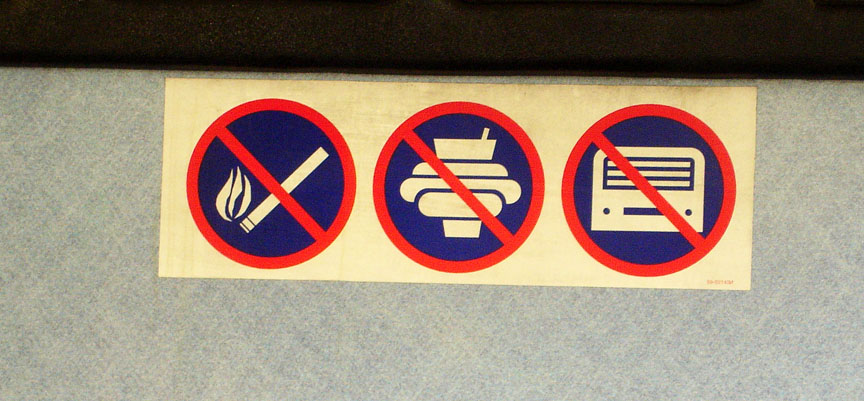 A lesson in information and graphic design:Graphics need to be able to withstand the test of time.
This info-graphic inside a Minneapolis bus does alright communicating no smoking and no food or drink. But my only guess is that the 'robot' icon was intended to represent a tape deck (as a symbol for loud music) … a technology that has not withstood the test of time. At least not in this era.
This lends a lack-of-trust and a sense of out-dated-ness to the first 2 graphics – which are quite comprehensible by themselves.
It's important that an audience be able to comprehend a visual icon. An infographic must be able to capture the essence of the object/idea without being too detailed about age/brand/….etc. Naturally, this job is made difficult by the changing design of products, trends, etc.
http://backgroundstories.com/wp-content/uploads/2017/01/BackgroundStories_logo_grey-transp.png
124
124
admin
http://backgroundstories.com/wp-content/uploads/2016/03/BackgroundStories_logo_grey-300x124.gif
admin
2009-01-15 20:24:41
2017-01-10 17:33:40
No Smoking. No Food. No Robots.